In the past few years, the growth of online medical services has increased dramatically. We've looked into the best online medical providers that provide excellent treatment and ease. Continue reading to discover the best online doctors and medical services.
"Now, more than ever, patients have the capacity to manage their healthcare from home with the help of healthcare experts," says Mitchell Fong, director of telehealth at Renown Health. "It's an exciting moment for both patients and providers to give quality treatment in a preferred manner."  
Telemedicine allows online doctors to see and treat patients digitally. You may see a doctor online and get medical advice as well as medications with virtual doctor visits.
For social distancing, or if you're short on time, transportation, or child care, getting care at home with an online doctor visit is a good option. While telehealth cannot completely replace face-to-face medical treatment, it can help people gain access to it.
Where Can You Get Free Medical Advice From a Doctor Online? 
Sometimes all you want are solutions to your hypochondriac concerns (I know I do). Whether you're seeking a second opinion, require a diagnosis, or simply have a medical issue that you'd want to be answered correctly and professionally, Health MD Experts can help you right now!
DISCLAIMER:

We have filtered these websites online for this specific topic. We do not have any relation with any listed websites and we do not endorse the quality of their work. This article is for information purpose only,
5 Best Websites to Get Free Medical Advice From a Doctor Online
Your Doctors Online is a web-based service that connects patients with board-certified, experienced doctors.
This software allows users to speak with actual doctors, share photographs and videos, and get medical advice at the touch of a button.
Sexual health, pregnancy, cardiology, dermatology, cold and flu, gastrointestinal disorders, mental health difficulties, and much more are all areas of competence for experts.
The service is free for the first three days.
#2 Just Doc Online Hospital 

Best doctors and medical experts from India, the United States, the United Kingdom, and Australia offer their advice on Just Doc.
Follow-up is always free, and you can chat with a doctor online.
Get a diagnosis and treatment plan from a doctor via chat, phone, or video call, so you can make more educated decisions.
Free consultations with actual doctors are available through Health MD Experts. At no cost to you, ask a question and start a conversation with a real doctor. These doctors can provide you with specialized and competent diagnoses and guidance at a low, affordable charge if you wish to get a thorough medical consultation.
Even if you're just going in for a routine checkup, medical consultations in doctors' offices can be prohibitively pricey. Turn to www.AskaDoctorFreeOnline.com for quality online doctor aid to save time and money. 
The Nurse Advice Line provided by L.A. Care is free for all patients and can help them avoid congested emergency rooms, provide an additional level of care for their patients, and minimize their on-call workload.
This free service may assist relieve the pressure of being on call.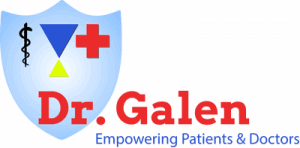 Consultation with a doctor online is completely free.
Top doctors are available for secure video/audio/chat consultations.
These best doctors and health specialists are available 24 hours a day, 7 days a week.
Look at the free on-the-spot consultation website to get immediate help from experts. Get medical advice for all your health questions for free.
Check availability if you wish to consult the finest doctors for a free online appointment. They're here to help you on your way to better health.
Bottom Line: 
It's always better to ask about a medical issue if you have one. Your concerns will be alleviated, and if something serious is discovered, you will be able to begin the process of recovery. Your health is the most valuable asset you possess. 
Use some of the websites that we have gathered for you to maintain good health and get medical consultancy for free!